Health Club
CAC Health Club

At Cleveland Aquatic Centre's Health Club, we're committed to helping you achieve a happier and healthier lifestyle for your overall wellbeing. Our gym offers you a complete cardio theatre, free weights and pin loaded machines to assist you with your fitness journey.
Become a Member
At Cleveland Aquatic Centre, we pride ourselves on offering affordable, high-quality, results-orientated programs. To enhance our member experience, we offer immediate health and fitness advice upon becoming a member with us.

All new members receive a Gym induction in the first week of joining our club. You'll meet with one of our highly qualified health professionals who will instruct you on how to use the cardiovascular and resistance equipment correctly in order to maximise your training effectiveness.

By the end of your induction, you should feel familiar with the gym procedures and services, confident in use of the exercise equipment and activities – and most importantly, stay safe on your way to getting fit.
Personal Training
Personal training is a premium fitness service that provides the most innovative and varied fitness offerings. If you're new to fitness or aren't quite sure what to do in the gym a personal trainer can provide you with the fitness knowledge you need to feel comfortable and confident. Personal training also works to fast track your fitness results whilst keeping you accountable for achieving your health and fitness goals.

In each personal training session, you have the full attention of your personal trainer. Your fitness trainer will be 100% focused on assisting you in achieving the correct technique when performing each exercise.
Gym Etiquete
No access to children under 15 years
Appropiate clothing must be worn - No bathers
Features
You'll meet with one of our highly qualified health professionals who will take you through a gym induction.

Cardio theatre, free weights, pin-loaded machines

Our health club memberships include access to aquatic facilities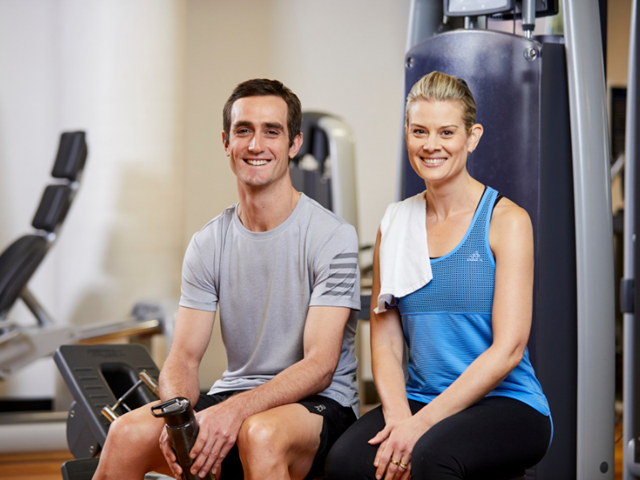 Join Us Now
Your overall health and wellbeing is important, our memberships options cater for all ages and requirements, ensuring there is a membership option for you.