Children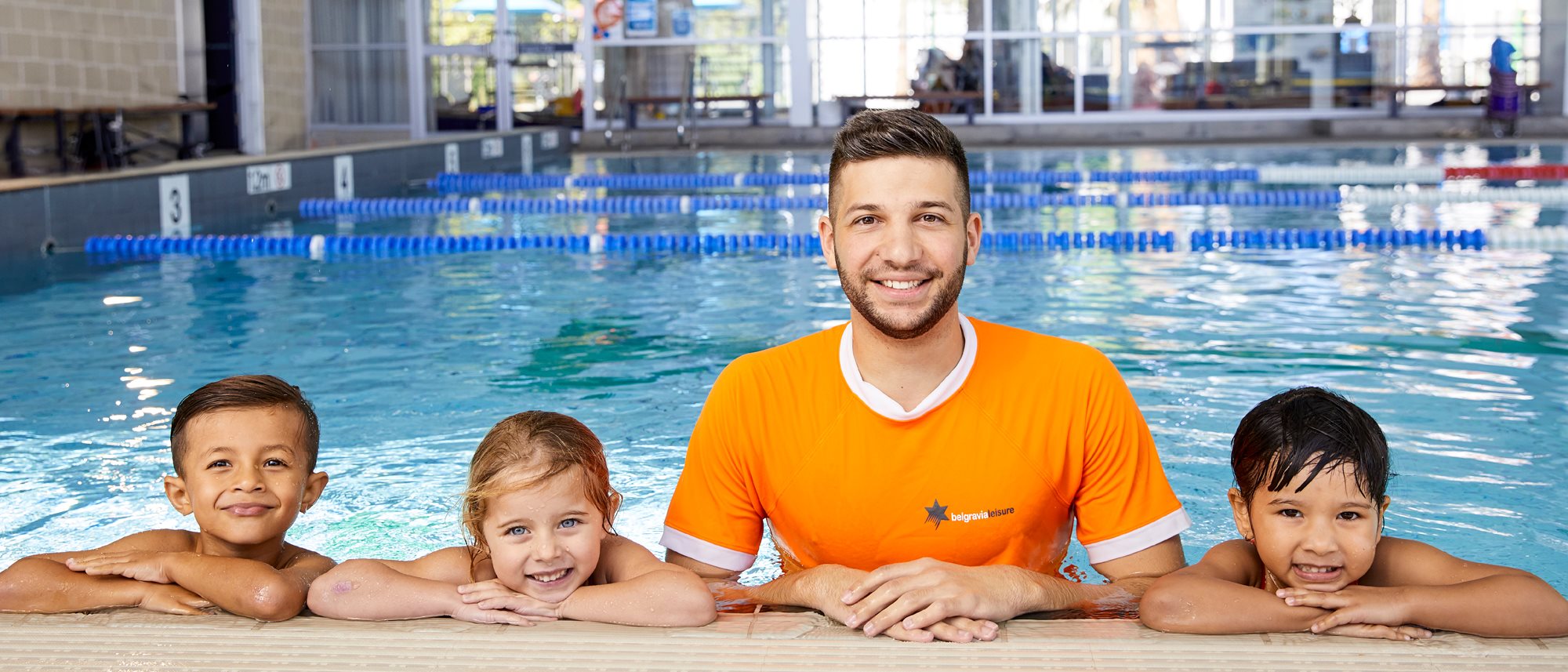 GOswim Swimming Lessons
We are proud to offer GOswim swimming lessons that are powered by Swimming Australia these swim lessons are a new, fun way to learn to swim and be safe in and around the water. GOswim focuses on contemporary, experiential and activity-based learning.

Simply take a look at our swim experience journey below to identify the ideal entry level for you and your loved ones.
GOswim Curriculum
The curriculum covers seven areas of learning. These areas are combined and presented as activities to enhance student development.
Key Learning Areas
Entries and exits

Floating and sculling

Movement, propulsion and stroke development

Personal survival

Underwater skills

Rescue and emergency

Water safety knowledge
How To Get Started
To learn more or join the Cleveland Aquatic Centre Swimming Lessons please click below.
Multi Lesson Options
What We Offer You
Weekly Lessons
Enjoy weekly swimming lessons throughout the year for 48 weeks.

Easy and Affordable
With weekly payment, swimming lessons are more affordable and can be easily managed with our direct debit system.

Ongoing Enrolment
Preventing the need to re-enrol each term and offering your preferred lesson time.

Splash App
Communicate and stay in touch with your child's progression, learning activities and outcomes.

4 Weeks Family Swimming
Enjoy free family swim access for 4 weeks over summer.

Plus, 1 Week Holiday Swim Program
1 week Holiday Swim Program for either Fast Track or the Water Safety program.
Our Integrated App
Everyone's GOswim journey is powered by innovative technology. The Active World app was specifically designed to improve communication and interaction between your swim schools and swimmers.
Your self managed personal portal will enable you to:
View upcoming classes
Book new classes
Advise of us of your child's non-attendance and book make-up lessons
Track learning pathways and progression
Receive digital awards for effort, teamwork, perseverance and having FUN!
Send and receive messages to the Centre staff
Manage personal and billing details
Download the app to login or enrol - use the code CLEVELAND